Healing and returning to oneness with Spirit become possible for us through morphic resonance with Spirit created by the 5 practices of Pan Gu Mystical Qigong -- Ricardo B. Serrano, R.Ac.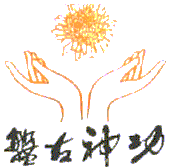 Man, Heaven, and Earth, all three, are mutually related, with the heart as
master. - Huai-nan-tzu, Chapter 7, On Seminal Essence, Breath and Spirit
Understanding the laws and principles of the art and science of Pan Gu Mystical Qigong is the first step in becoming its Master. - Ricardo B. Serrano, R.Ac.

You can purchase this book Return to Oneness with Spirit through PGSG
at You Hold the Keys to Healing book and videos

All my eBooks
(not MacIntosh compatible)

First published October 27, 2005

All rights reserved. Reproduction of this work,
in whole or in part, without the written permission
of the author is strictly prohibited.


This web site is for educational and reference purposes only.
Its contents are not intended as, nor are they a substitute for,
personal one-on-one diagnosis or treatment by, or consultation with,
a licensed health care practitioner.


Confidentiality and privacy of data relating to individual patients and visitors
including their identity is respected by this website.
This website honours or exceeds the legal requirements
of health information privacy that apply in Canada.

Affiliate of Pan Gu Shengong Research Institute
© Copyright October 27, 2005 by Holisticwebs.com
North Vancouver, B.C., Canada Tel: 604-987-1797
Contact pangu@holisticwebs.com